Earn Your CDL
You're adventurous. You know you want to do things a little bit differently than what "everyone else" is doing. A career in trucking checks all the boxes. Best of all, it's easy to get started.
If you're at least 16 and have a valid Maine driver's license, you can begin working towards your Maine Commercial Driver's License (CDL). How? Just follow these 3 simple steps.
STEP 1:


Find a Training Provider

.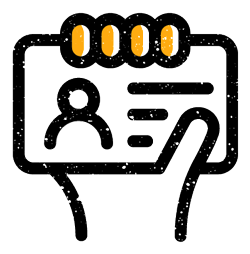 Getting trained by a provider listed on the FMCSA Training Registry is the first step. You can locate approved training providers by entering your zipcode within the map below, or visit Training Provider Registry (dot.gov) and pick one that fits your needs. This could possibly include your prospective employer if they offer in-house training and are registered in the FMCSA Training Registry.
Need help with funding for the training?: MMTA Education Loan Program – MMTA
STEP 2:


Successfully Complete Training and Get Experience Behind the Wheel.
Most training providers offer 6 to 8-week training programs. You will earn your permit (CDL-P) and develop the skills required to pass the road test. Once you have your CDL-P you may also drive with a properly licensed driver with the correct license for the vehicle you are driving in order to gain more experience behind the wheel and greater confidence in your abilities.
STEP 3:


Schedule Your Test

.
Once you feel confident that you have the skills mastered to pass your road test, you can apply to the Maine Bureau of Motor Vehicles: Bureau of Motor Vehicles, Driver Licenses & ID's (maine.gov) to schedule the road test, or your training provider will do this for you.
Once you pass the road test you will have your CDL and begin your journey as a professional driver.
BEGIN YOUR CAREER
DEBT-FREE.
Spend the next 10+ years paying back student debt? Nope. Train for a high-paying career driving big trucks? Well now, that's something else.
Set your sights on
the road ahead
Ready to live a life that works for you? Trucking can get you there. Here's what you need.
You've got drive.
Bring it.
When it's time to get ready for the CDL driving exam, we're here to help
What's a CDL?
Adventure meet work. Over-the-Road drivers get to travel the country and earn a paycheck doing it. Some drivers work in teams, others prefer to kick it by themselves. Either way, you build a life that works for you.
CLASS A
You'll want a Class A CDL if you want to operate a combination of vehicles with a Gross Vehicle Weight Rating (GVWR) of 26,001 or more lbs and if the GVWR of a vehicle being towed is in excess of 10,000 lbs. It's heavy, we know. These are the types of vehicles we're talking about:
Tractor-trailers
Truck and trailer combinations
Tanker trailers
Box trailers
Flatbeds
Class B
A Class B license is for you if you want to operate a single unit vehicle with a GVWR of 26,001 lbs or if that vehicle is going to tow a vehicle with a GVWR NOT in excess of 10,000 lbs. These are the types of vehicles we're talking about:
Straight trucks
Dump trucks
Box trucks
Likely any of these towing a trailer
CDL ENDORSEMENTS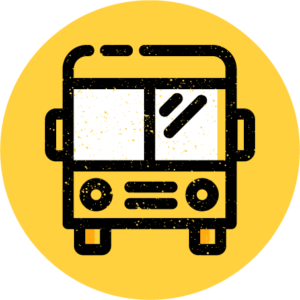 Now. There's 1 more thing you need to know. If you're going to drive around certain types of vehicles, you will need a CDL Endorsement attached to your CDL. Think of an endorsement as a big OK. You'll have to pass a specialized endorsement test if you want to drive one of the following:
Hazardous Materials (H)
Tank Vehicle (N)
Passenger (Bus) Vehicle (P)
School Bus carrying over 15 passengers (S)
Double/Triple Trailer (T)
Combination Tank Hazardous Materials (X)
SPEAK TO AN INDUSTRY INSIDER
Want to learn more? We'll help you get started.