The Road is Waiting
OK. If you're thinking the trucking life might be right for you, there's a few things that need to happen to keep you and the public safe.
Most of these are just common sense and nothing to get too worried about. Basically, that you're old enough and qualified enough to keep you and everyone around you on the road and driving smoothly.
YOU'VE GOT DRIVE. BRING IT.
When it's time to get ready for the CDL driving exam, we're here.
What's a CDL?
Adventure meet work. Over-the-Road drivers get to travel the country and earn a paycheck doing it. Some drivers work in teams, others prefer to kick it by themselves. Either way, you build a life that works for you.
CLASS A
You'll want a Class A CDL if you want to operate a combination of vehicles with a Gross Vehicle Weight Rating (GVWR) of 26,001 or more lbs and if the GVWR of a vehicle being towed is in excess of 10,000 lbs. It's heavy, we know. These are the types of vehicles we're talking about:
Tractor-trailers
Truck and trailer combinations
Tanker trailers
Box trailers
Flatbeds
Class B
A Class B license is for you if you want to operate a single unit vehicle with a GVWR of 26,001 lbs or if that vehicle is going to tow a vehicle with a GVWR NOT in excess of 10,000 lbs. These are the types of vehicles we're talking about:
Straight trucks
Dump trucks
Box trucks
Likely any of these towing a trailer
CDL ENDORSEMENTS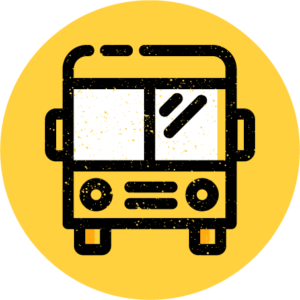 Now. There's 1 more thing you need to know. If you're going to drive around certain types of vehicles, you will need a CDL Endorsement attached to your CDL. Think of an endorsement as a big OK. You'll have to pass a specialized endorsement test if you want to drive one of the following:
Hazardous Materials (H)
Tank Vehicle (N)
Passenger (Bus) Vehicle (P)
School Bus carrying over 15 passengers (S)
Double/Triple Trailer (T)
Combination Tank Hazardous Materials (X)
Basic Requirements
Age
You gotta be 16+ to drive within state borders
And you gotta be 21+ to cross state lines
License
You have to have a valid Maine Commercial Driver's License (CDL)
Physical Condition
You may have to have a physical examination at least every two years, so watch the triple cheeseburgers with cheezy fries.
Safety
Obviously, you gotta follow U.S. Department of Transportation rules.
Substance Abuse
Alcohol or drugs prior to or while driving? Nope. But you know that.
You're gonna get tested for drugs and alcohol before you're hired, after a crash, if someone thinks you might be using, and randomly. Because safety.
Criminal/Driving Record
You have to have a relatively clean driving record. Recent OUIs or other serious driving convictions might be a problem, so keep your nose clean.
Success
You want to succeed. We want you to succeed. The best drivers are those who:
Want to make their own way
Aren't afraid of a challenge
Have zero desire to ride a desk
"Growing up on a farm in northern Maine, there was no other choice but to repair our own equipment when something went wrong or broke. Whenever my uncle was working on something, I was right there by his side trying to learn as much as I could. Years later, equipment is still breaking and I'm still turning the wrench to fix it."


–Kevin Steeves, Clifton, ME
It's easy to


get started
EARN YOUR CDL
If you're at least 16 and have a valid Maine driver's license, you've already taken your first step. Giddyup.
SPEAK TO AN INDUSTRY INSIDER
Want to learn more? We'll help you get started.